NEW!
EMPLOYMENT SCREENING REPORTS. Federally approved reports at the BEST price in the USA!
Choose from 3 package options. Subscriptions starting at $189/mo per rooftop.
*You do not have to utilize our Recruitment Services to take advantage of background screenings.
LEARN MORE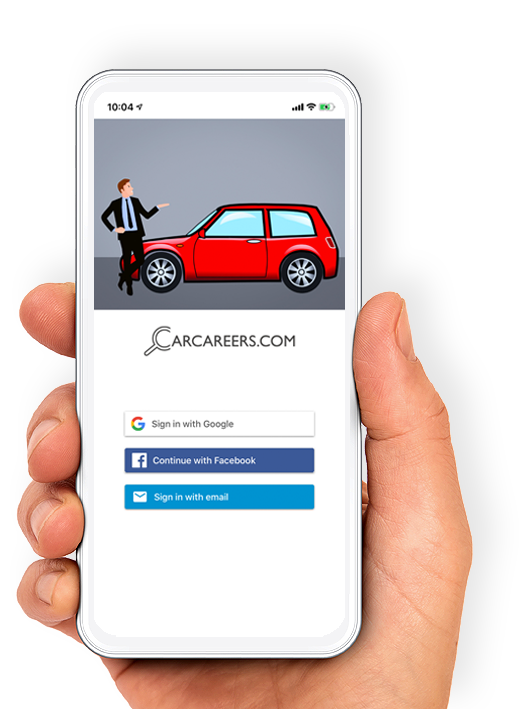 RECRUITING & STAFFING SERVICES
A pro-active recruiting and staffing service for auto-related careers!
Hiring for anybody, everybody, anything, everything automotive related. From HR, sales, parts, drivers, techs, body shops to auto-related manufacturing.
LEARN MORE
Our Recruiting service gets you to the right employee 5X as fast as any other service.
01.

How It Works
Simple, fast, easy
Our career seeker video feature will cut hiring time for you, the employer, as you can see and hear interested candidates before they come to your store.
---
02.

We're the best
Get to Your SHORTLIST of Perfect Candidates Faster
Our unique Video Application turns your candidates into more than text; see and hear what they have to say.
Applicants are asked a brief series of questions based upon their position(s) of interest.  Discover what knowledge they possess about that position that they have applied for.
Spend less time and money hiring. We have done all of the work for you to get the top applicants through your door to interview with you; all for a minimal FLAT rate with NO long term contracts and no additional fees. Call NOW for pricing 888-397-9797.
Recruitment & staffing pricing is predicated on position, number of qualified candidates and location.
7814
Certified Technicians Placed
7412
Executive/Manager Positions
03.

Why carcareers.com
Our Recruitment service provides You With Pre-Qualified Candidates
If you are an employer that is connected to the auto industry in any way, then this is the recruiting & staffing service for you. The fastest growing recruiting & staffing service for the auto/auto-related industry.
From automotive dealerships, service, collision shops and restoration, to auto parts retailers and automotive manufacturers; we will connect you with your perfect candidates.
We are always here to assist you in your hiring & staffing needs. Don't ever hesitate to reach out,
888-397-9797
or chat below.